12 of the Scariest Horror Movie Characters That Make Us Want to Sleep With the Light On
These villains are from movies made in the 1970s to present day.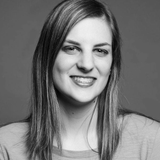 By Stacey Grant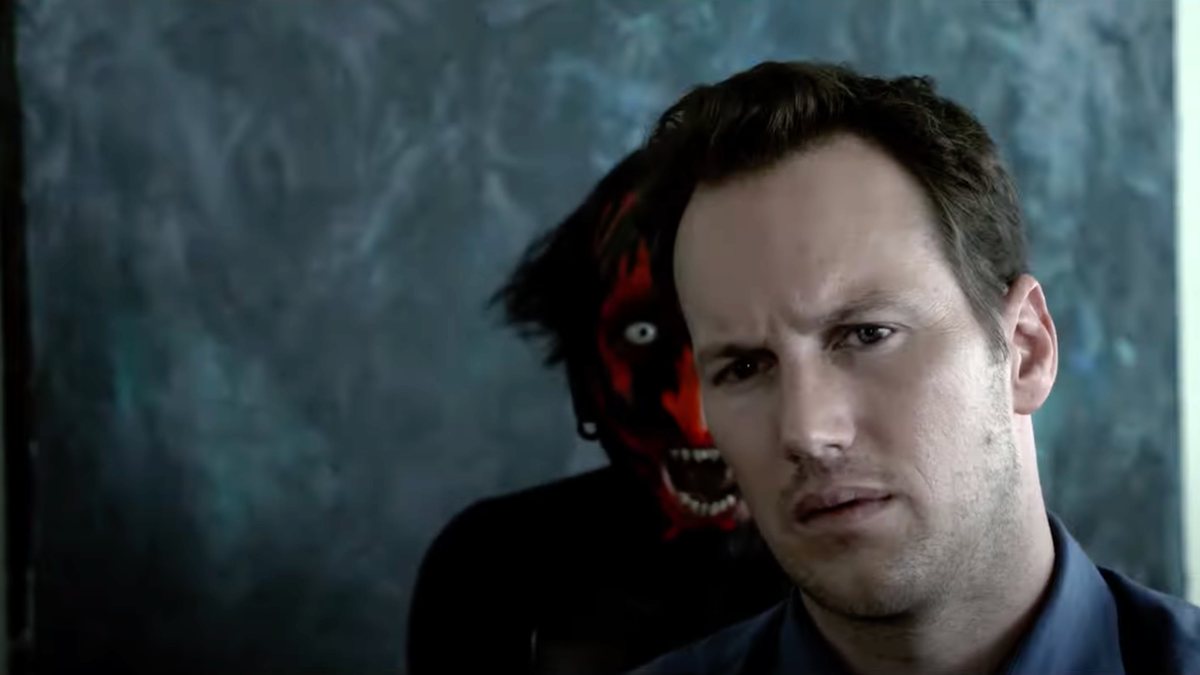 Sometimes, it's fun to be scared, like going on a roller coaster or watching a horror movie. You know the fear isn't real, which makes it a fun experience because after the movie, you can turn on the lights and go on about your day. Even so, there are some horror movie characters who stick with us long after the credits roll, villains we surreptitiously look for under the bed at a sleepover when we think our BFFs aren't looking.

With that in mind, we've compiled a list of some of the most terrifying horror movie creations from the past six decades, including Halloween's Michael Myers, Terrifier's Art the Clown, and plenty more of ghouls and demons. So, after you're done seeing what new horror movies are dropping this year and the best ones available to stream now on Netflix, check out our list of the scariest horror movie characters ever.
1
Art the Clown from the Terrifier movies
One of the creepiest things about Art is he never talks — and when he laughs, he doesn't make a sound. He's arguably one of the most, if not the most, sadistic villains on our list.
His kills only get gorier going from Terrifier to Terrifier 2. In fact, many moviegoers reportedly fainted and/or threw up while watching the sequel in 2022. Moreover, writer/director Damien Leone told Variety in June 2023 that he plans to "top" the previous movies' goriest scenes.
2
Valak from The Conjuring Universe
Valak is a major part of The Conjuring 1 and 2, The Nun, and Annabelle: Creation. The entity is an insidious demon who was once an angel, but was ultimately sent to Hell.
The demon will soon haunt us again in The Nun II, premiering in theaters in September 2023.
3
Pennywise the Dancing Clown from the IT movies
Actor Bill Skarsgård terrified audiences in 2017 and 2019 when he played the demonic clown in both IT and IT Chapter Two. It's kind of a no-brainer why an evil entity that can turn into your biggest fears before devouring you and your soul, made the list.
FYI, Bill is taking on another freaky horror movie villain in 2024, playing the vampire Count Orlok in the remake of Nosferatu.
Advertisement - Continue Reading Below
4
Ghostface from the Scream franchise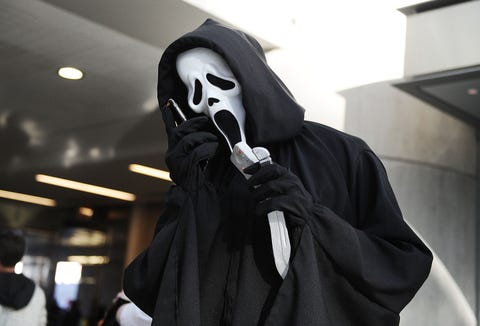 Daniel Zuchnik/Getty Images
Yes, Ghostface falls down and gets punched a LOT in the six — hopefully soon-to-be seven — Scream movies, but he still makes our list because his kill count is super high. Like some kind of R-rated Scooby-Doo villain, Ghostface loves to pop out from behind things to scare his unsuspecting victims... and the audience.
5
The Lipstick-Face Demon from the Insidious franchise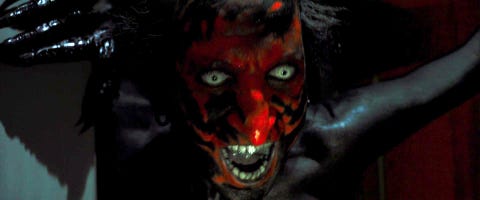 FilmDistrict
Everyone who's see the first Insidious movie remembers THAT jump scare scene where we first catch a glimpse of the demon lurking behind Patrick Wilson's head. The demon has terrorized audiences onscreen since that moment, most recently in Insidious: The Red Door.
6
Bughuul from the Sinister movies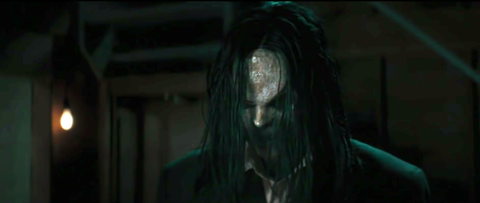 Focus Features
Bughuul, aka Mr. Boogie, is a Pagan deity that, like Pennywise, enjoys feeding on children. He's able to get kids to film the elaborate murders of their entire family — which is horrifying in and of itself — and then steals their soul. Plus, just look at him. Nightmare fuel.
Advertisement - Continue Reading Below
7
The trio of home invaders from The Strangers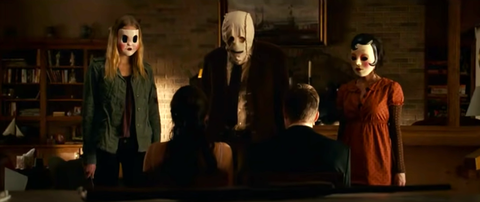 Universal Pictures
TBH, these are the most terrifying villains on our list simply because they are human beings who decided to stalk and murder two people just because they could. They don't know their victims and their victims don't know them. There's a real-life element to this movie, compared to the supernatural monsters from other movies on this list.
8
Michael Myers from the Halloween franchise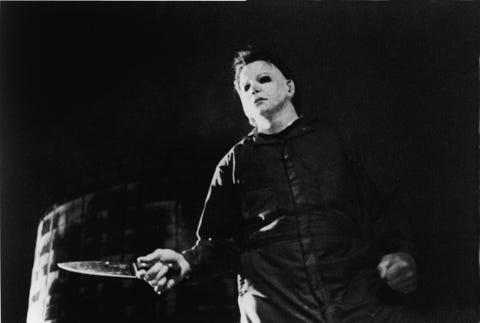 Fotos International/Courtesy of Getty Images
Like Art the Clown, Michael Myers never speaks. You can't even see his facial expressions, thanks to the mask he wears religiously. He just keeps on stabbing and murdering people, showing zero emotion the entire time, just as Ms. Olivia once sang, "like a damn sociopath."
9
Jason Voorhees from the Friday the 13th franchise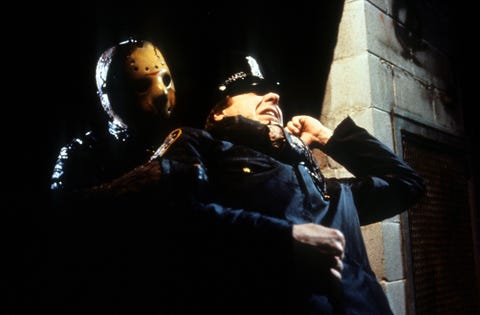 Paramount/Getty Images
Jason is another classic slasher movie villain who doesn't speak while he's stalking and killing people. He lets his machete do the talking for him.
Advertisement - Continue Reading Below
10
Chucky from the Child's Play franchise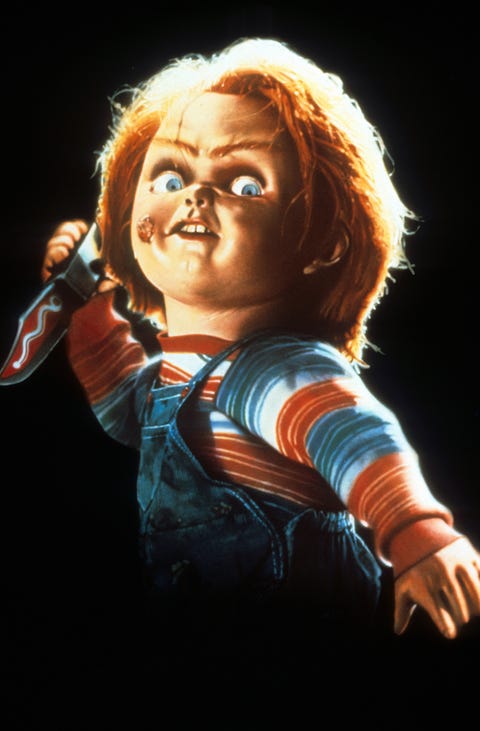 United Artists/Getty Images
Who would've thought a killer doll would be scary? Chucky may look all sweet and innocent, just another "Good Guys" doll, but the moment you turn your back, he'll be stabbing you in it.
11
Pinhead from the Hellraiser franchise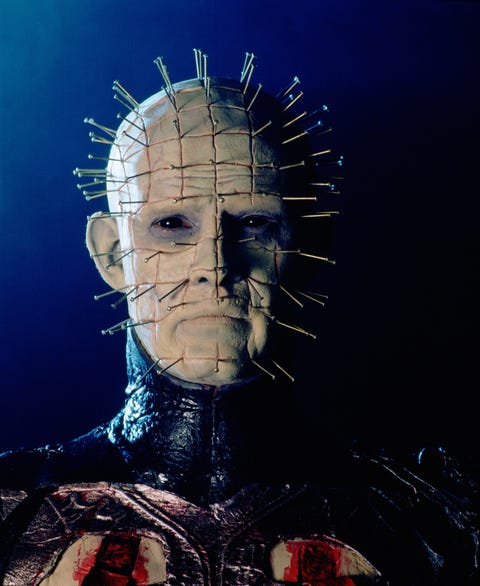 Murray Close/Getty Images
A leader of the Cenobites, Pinhead has no qualms about torturing his victims, associating pain with pleasure, and thriving on people's agony.
In the 2022 reboot of the franchise, Pinhead was changed to a woman.
12
Freddy Krueger from A Nightmare on Elm Street franchise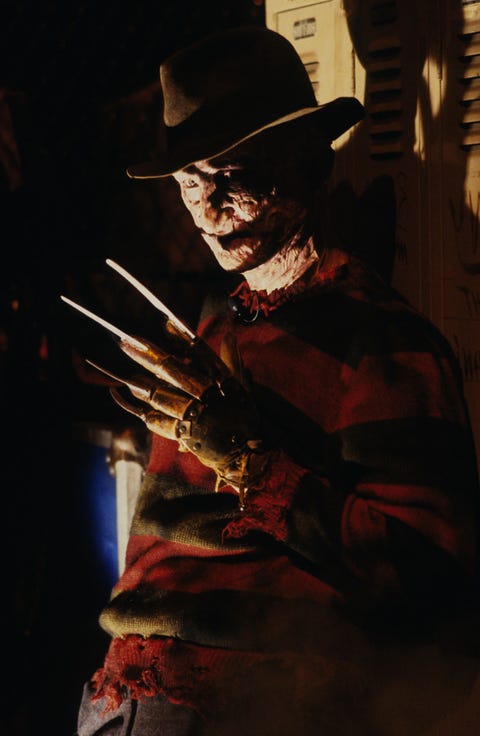 Larry Busacca/WireImage
Nightmares aren't fun, but we'd take them any night over having a burned demonic figure with a razor hand hunt us in our dreams and kill us from the inside.
Before Freddy Krueger became what he was, he was a horrible child killer. So, he was doomed to be terrifying from the get-go.

Senior Editor
Stacey Grant is a senior editor at Seventeen who runs the brand's Snapchat Discover channel. She also covers entertainment topics specializing in nostalgia, such as classic '90s and '00s Disney Channel and Nickelodeon content.